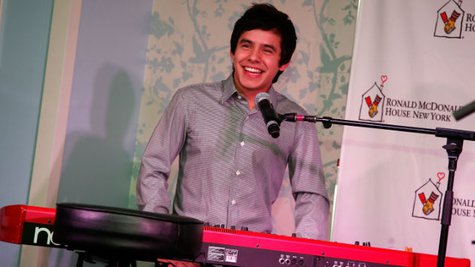 If you've wondered what ever happened to American Idol season seven runner-up David Archuleta, musically-speaking, he's been otherwise occupied for the past two years -- but now he's back.
The singer, a devout Mormon, left two years ago for Chile to serve a mission for the Church of Jesus Christ of Latter-day Saints. He's posted a video announcing his return, saying, "Hola everyone. It's Elder Archuleta here and I'm home!"
In the Mormon church, the title of "elder" is used by, among others, male missionaries, who are empowered to "teach, expound, exhort, baptize, and watch over the church." If you've seen The Book of Mormon, you know that most of the Mormon main characters in the musical use that title.
There's no word on how soon "Archie," as his fans call him, might resume his musical career.
David isn't the only pop star to serve a Mormon mission. Before he became famous, Neon Trees frontman Tyler Glenn spent two years in Hastings, Nebraska doing the same thing. According to Rolling Stone , during his time there, he baptized 17 people.
Copyright 2014 ABC News Radio